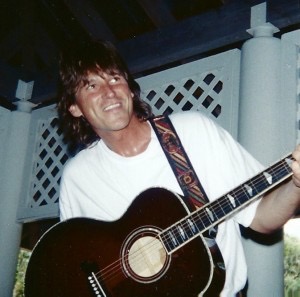 He's had many songs top the Country Music Charts, but Quincy native Billy Dean never forgets his roots. Dean was the headliner at the 58th Annual Florida Folk Festival in White Springs in 2008. Donna Green-Townsend reports on the man and his music. 
Audio clip: Adobe Flash Player (version 9 or above) is required to play this audio clip. Download the latest version here. You also need to have JavaScript enabled in your browser.
After his popular appearance at the Florida Folk Festival in 2008, Billy Dean was scheduled to make a reappearance at the state's official music event.
Audio clip: Adobe Flash Player (version 9 or above) is required to play this audio clip. Download the latest version here. You also need to have JavaScript enabled in your browser.
Quincy, Florida native Billy Dean headlines tonight at the Florida Folk Festival (Feature aired on WUFT on May 27th, 2011)
Grammy Award-winning country artist from Quincy, Florida, Billy Dean is headlining the mainstage at the Florida Folk Festival in White Springs at 10 p.m. Dean has snagged thirteen top 10 hits in his career. Though he grew up in the Panhandle he now lives in Tennessee. Yesterday before packing up to head to the state's official folk festival his family headed to the basement because of all the severe weather heading across the Midwest. He talked with Donna Green-Townsend by phone about the storms and what he has in store for tonight's performance in White Springs at the Stephen Foster State Park just north of Lake City.
Audio clip: Adobe Flash Player (version 9 or above) is required to play this audio clip. Download the latest version here. You also need to have JavaScript enabled in your browser.
This slideshow requires JavaScript.