The Gatorbone Band is an award winning, world class band whose repertoire includes Bluegrass, Americana, Swing, Old-Time, and Jazz.   The band features Jason Thomas on fiddle, Lis Williamson on guitar, banjo and vocals, Lon Williamson on standup bass and vocals and Gabe Valla on guitar and vocals.  

Lis Williamson is an award-winning songwriter.  She's won first place in the Will McLean Best New Florida Song competition twice in recent years.  Lis and her husband Lon make their living performing music with a variety of bands. From her audio archives from April of 2012, Donna Green-Townsend talked with singer songwriter Lis Williamson from Keystone Heights about some of her latest song inspirations, including a song about the effects of one of Florida's recent droughts  on North Central Florida lakes.
Audio clip: Adobe Flash Player (version 9 or above) is required to play this audio clip. Download the latest version here. You also need to have JavaScript enabled in your browser.
In addition to the Gatorbone Band, they also perform as a duo and with the Driftwoods.  Lon is also a local luthier. During the 2015 Florida Folk Festival in White Springs over the Memorial Holiday  weekend the Driftwoods performed on the Main Stage on Saturday, May 23rd and the Heritage Stage on Sunday, May 24th.
Here are a couple of video clips from the band's Sunday performance. The first video is the band's rendition of, "Hard Times Come Again No More."
Here's the finale performed by the Driftwoods on the Heritage Stage on Sunday.

Donna Green-Townsend brings us up close and personal with Lis Williamson  from the Keystone Heights area who performs alongside her husband Lon in a variety of bands all over North Central FL. (Aired on WUFT-FM on Sept. 23rd, 2011)
Audio clip: Adobe Flash Player (version 9 or above) is required to play this audio clip. Download the latest version here. You also need to have JavaScript enabled in your browser.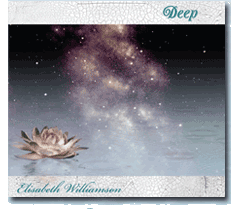 Lis Williamson on her first-time win of the Will McLean Best New Florida Song Competition:
Audio clip: Adobe Flash Player (version 9 or above) is required to play this audio clip. Download the latest version here. You also need to have JavaScript enabled in your browser.
This slideshow requires JavaScript.