Swamp blues guitarist Walter Parks to perform with Florida's Sam Pacetti on Sunday at the historic Thomas Center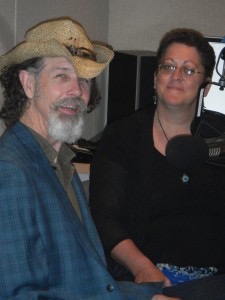 Veteran blues guitarist Walter Parks who built an international career as the lead guitarist for Woodstock legend Richie Havens will bring his unique style to the historic Thomas Center in Gainesville Sunday night, March 2nd in Gainesville.   Parks is the leader of the southern swamp blues group Swamp Cabbage.  From her audio archives, here is an interview he did with Donna Green-Townsend in June of 2012.
Audio clip: Adobe Flash Player (version 9 or above) is required to play this audio clip. Download the latest version here. You also need to have JavaScript enabled in your browser.
Also performing Sunday night will be acoustic guitar master Sam Pacetti from St. Augustine.  From her audio archives here's an interview Donna Green-Townsend had with Sam Pacetti from December of 2010.
Audio clip: Adobe Flash Player (version 9 or above) is required to play this audio clip. Download the latest version here. You also need to have JavaScript enabled in your browser.
The Historic Thomas Center is located at 302 NE 6th Ave. in Gainesville.  Doors open at 6:00 p.m. and the concert begins at 7 p.m.