The 1946 Invasion of Privacy Trial of Marjorie Kinnan Rawlings vs. Zelma Cason has captivated lawyers and literary experts alike.  On June 18th thru June 20th, 2015 the public got a flavor of the famous trial  when the award-winning play by Larry Parr, "Invasion of Privacy," took to the stage of the Fine Arts Hall at Santa Fe College.
It was after Marjorie Rawlings won the Pulitizer Prize for "The Yearling" that she continued her success with her book, "Cross Creek," a book which captured what her life was like as well as her neighbors in the small fishing community.  But one friend of Rawlings, Zelma Cason, didn't take "too kindly" to the way Rawlings described her in her book and decided to sue the famous author.
Rawlings described Cason in her book as an "ageless spinster resembling an angry and efficient canary" and someone that Rawlings couldn't decide if she should have "been a man or a mother" since she had the "violent characteristics of both." Rawlings also talked of Cason carrying a gun and her penchant for profanity.  The lawsuit brought by Cason was based on a person's right of privacy against an author's constitutional guarantee of free speech.
The 1946 five-day trial held in Gainesville's old courthouse attracted many spectators and drew international attention.  At least one book and several plays have been written about the famous trial.
The public had the opportunity to meet the director of the play, soap-opera star Judith Chapman, and the cast of characters for the play at "The Invasion of Privacy" preview party which was held on Friday, June 12th at the Matheson Museum in Gainesville.
The Invasion of Privacy Trial between Marjorie Kinnan Rawlings and Zelma Cason has also been the basis for other plays, including "My Friend Zelma:  The Trial of Marjorie Kinnan Rawlings," written by retired University of Florida Distinguished History Professor Michael Gannon. Gannon's play was presented at the Limelight Studio Theatre in St. Augustine in 2010.
Deborah Dickey, who directed "My Friend Zelma," says Professor Gannon was a friend of Marjorie Rawling's husband Norton Baskin, both of whom lived in St. Augustine.  She says Gannon consulted with Baskin on the play when it was written and that his mother worked for Zelma Cason.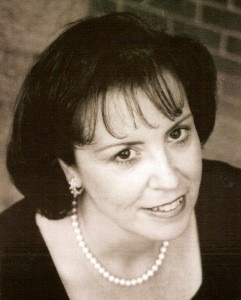 Dickey adds there were performances of the play in the historic Fernandina Beach Courthouse where the jury consisted of an entire group of Jacksonville lawyers and a sitting judge.  There was also a performance for the Marjorie Kinnan Rawlings Society during a meeting in St. Augustine.
Dickey has also written her own play called, "Cross Roads:  Marjorie Kinnan Rawlings and Norton S. Baskin in Unguarded Moments."  The play premiered at Flagler College in 2012 and was presented again in March of 2013. Her play, based on the letters of Rawlings and her husband Norton Baskin, chronicles the couple's courtship, marriage, and long separation during World War II when Baskin served as a volunteer ambulance driver for the American Field Service in India.
Another popular play about the famous "Invasion of Privacy Trial" is called "Sigsbee" written by Evinston artist and author, J.T. Glisson.  The play had sold-out performances at the Ocala Civic Theatre in 2001. Sigsbee Scruggs served as one of Marjorie Rawlings defense attorneys in the 1946 trial.  Sigsbee was one of Gainesville's more colorful lawyers. Playwright J.T. Glisson had the opportunity to interview Scruggs to gather the material for his book which takes a close look at several of the more interesting legal cases handled by the late Gainesville attorney, known for not only the cases he won, but for how he won.
Playwright Glisson recalls how his father Tom Glisson encouraged Marjorie Kinnan Rawlings to hire Sigsbee Scruggs to represent her in the Invasion of Privacy case
Audio clip: Adobe Flash Player (version 9 or above) is required to play this audio clip. Download the latest version here. You also need to have JavaScript enabled in your browser.
Glisson says anyone sitting in the courtroom during a trial with Sigsbee Scruggs was never bored
Audio clip: Adobe Flash Player (version 9 or above) is required to play this audio clip. Download the latest version here. You also need to have JavaScript enabled in your browser.
Fred Mullen was the actor who portrayed Scruggs not only in Ocala, but also when the play was presented in Gainesville in 2002.  Mullen says the one-man play gives the audience real insight into the famous Gainesville attorney
Audio clip: Adobe Flash Player (version 9 or above) is required to play this audio clip. Download the latest version here. You also need to have JavaScript enabled in your browser.
When the play "Sigsbee" was presented on stage on the University of Florida campus in University Auditorium it featured a special guest director.  Internationally acclaimed actor, Rip Torn, a good friend of Glisson, spent the week in Gainesville assisting with the play.  Torn, who received an Oscar nomination for his role in the movie "Cross Creek" filmed in the area, is also known for a noted acting career including "Men in Black I and II."  Donna Green-Townsend talked with the actor about his decision to direct the play.
Audio clip: Adobe Flash Player (version 9 or above) is required to play this audio clip. Download the latest version here. You also need to have JavaScript enabled in your browser.
———————————————————————————————–
Transcript of feature produced by Donna Green-Townsend on March 19, 1997 about J.T. Glisson's play, "SIGSBEE" just after it was published.
Actor Fred Mullen reading from play script "Sigsbee,"— "In the trial of the case Cason v. Rawlings, it was our last chance to persuade them of the innocence of our client and their time to decide if Marjorie Kinnan Rawlings Baskin was guilty or not guilty of "invading the privacy and slandering Zelma Cason."
Defense attorney "Sigsbee Scruggs" spoke to a standing-room only crowd in the Gainesville courthouse in May of 1946.  Throughout the trial of Zelma Cason vs. Marjorie Kinnan Rawlings a packed courthouse turned out each day to listen to a colorful cast of characters called upon from Cross Creek to defend the Pulitzer-Prize-winning author who was being sued for 100-thousand dollars by her close friend Zelma Cason.  The suit was over Rawlings description of Cason in the book "Cross Creek."   Evinston author and first time playwright J. T. Glisson has retained a fascination for the trial and defense attorney "Sigsbee Scruggs" for 50 years….a fascination which lead him to interview Scruggs in the 1970s ….an interview now turned into a one-man play simply entitled "Sigsbee."
J.T. Glisson said,  " I was away in service when the Marjorie Kinnan Rawlings, Zelma Cason trial happened which was the biggest thing that happened in Gainesville up until that time.   And I thought I'm going to stop by and see Mr. Scruggs and let him tell me, because he was a wonderful storyteller anyway, and so he lived out on South Main Street in Gainesville and I went by his house and he knew my father well and he was polite enough to say he remembered me but, what he really remembered was me trailing along after my dad I'm sure, but he invited me in."
Glisson fondly recalls Scruggs colorful play by play account of the Cason-Rawlings trial,   "..and then he told me who was sitting where.  How many people were there.  He gave me a brief description of the judge.  He described Zelma whom he was very, unfriendly towards.  Said she was a great lady and wonderful person, interesting, real fine lady and then he desribed Mrs. Rawlings.  Of course in the description though he said Mrs. Cason was a fine lady and interesting person and as good as anyone you ever knew, helped anybody out that she could but, profane.  He said Mrs. Rawlings, he pronounced Mrs. Rawwwwlings and he said Mrs. Rawwwwlings, a profane person also. …."
Glisson remembers how his own father, Tom Glisson, a good friend of Rawlings, encouraged her to select Sigsbee Scruggs as part of her famous defense team, most of which came from out of town,
"He said, "yes, you're  going to have a local jury and you bring in all that high-powered out-of-town stuff and it's not going to go well and he said if you do that you ought to lose.  She said well who would you suggest and my dad said "You're guilty, I would suggest Sigsbee Scruggs"
Cason vs. Rawlings was just one of the more interesting cases involving Scruggs.  In his half century law practice in North Central Florida Glisson writes that Scruggs, a 1922 graduate of the University of Florida Law School, became notorious for his defense in a very unpopular murder trial and his defense of local fisherman against state game wardens.  Besides Alachua and Gilchrist, this son of a Baptist deacon frequently defended clients from Dixie, Lafayette, Taylor and Suwannee counties.  Even though a family lawyer, Sigsbee Scruggs hated divorce cases.  Glisson writes he considered them the most unpleasant part of his practice.  Glisson includes in his play one of the more unique divorce cases Scruggs turned around.  It was the divorce case of Sam Hemings vs. Beth Hemings.
Actor Fred Mullen performing a scene from the play, "I said I see you folks come into town nearly every Saturday and after you finish buying groceries I see your wife sitting in your pickup, waiting while you swig down three or four bottles of beer in that juke joint out on the High Springs road.  I think it is called the Heatwave."
His ears turned red and his face went white.  He shouted, "You just hold on there, Sigsbee Scruggs!  What the hell does that have to do with a de'vorce?"
I said, "Before I answer that, Mr. Hemings when was the last time you took your wife to a picture show or treated her to a meal she didn't cook."
"Sigsbee" is J. T. Glisson's first play.  He's already achieved recognition  for his artistic abilities and most recently for authoring the book "The Creek" written about his early recollections of Cross Creek from an insider's point of view.  "Sigsbee" is a new endeavor for the artist and is geared as a one-man play in two acts,
"I thoroughly enjoyed "Give 'em Hell Harry."  I saw the Will Rogers play which are both the same types of plays where you have one person who comes on the stage and they are that person.  And I envisioned it with only the props around him and one person who had to captivate an audience from the moment they walked out there and do it which can be done.  If they can be Sigsbee Scruggs, Sigsbee Scruggs could have held an audience for six hours.
Local playwright J. T. Glisson has high hopes for "Sigsbee."  Already nationally acclaimed actor/director Rip Torn is considering bringing the production to stage in New York.  For Florida Public Radio, I'm Donna Green-Townsend.