Bluesman Willie Green has just won the 2017 Florida State Heritage Award!  
 Patrons of the Yearling Restaurant in Cross Creek, FL are treated every weekend with the Delta blues sound of Willie Green.  Music is Willie's life.  He began playing harmonica as a teenager and eventually picked up the guitar after being inspired by the music he heard in Florida clubs like the Blue Chip, the Down Beat and the Diamond Club.
Life wasn't always kind to Willie in his early years.  He was born in the mid-1930s to a family of sharecroppers and migrant laborers in Pine Level, AL, outside of Mongtomery.  He had to quit school at a young age to help support his family by travelling from farm to farm throughout the Southeast harvesting peanuts, fruit and vegetables.  Later in life he ended up in Ocala, FL, though the 1980s were also hard times for Willie as well.
Now in his "golden years" he's attracting a tremendous following for his authentic blues music.  He's become a favorite at various state festivals such as the Florida Folk Festival, Magnolia Fest, Springing the Blues, the Gamble Rogers Festival and at blues competitions such as the International Blues Challenge in Memphis, TN.  Willie has opened for well-known blues musicians including Robert Cray and Eric Clapton, Grammy-winning blues musician John Hammond, shared the stage with the late "Honeyboy" Edwards and collaborated with Southern rock group J.J. Grey and Mofro.   In 2010, he received Stetson Kennedy's Fellow Man and Mother Earth Award.

Reporter Trimmel Gomes and Donna Green-Townsend brought Willie into the WUFT studios in 2005 to hear the story of his life and to hear him play a little blues.
Audio clip: Adobe Flash Player (version 9 or above) is required to play this audio clip. Download the latest version here. You also need to have JavaScript enabled in your browser.
This slideshow requires JavaScript.
Below are a few more of the songs Willie performed at the Yearling Restaurant in Cross Creek on June 15, 2014:
Song 2
Song 3
Song 4
Song 5
Song 6
Willie playing Baby You Mine
Audio clip: Adobe Flash Player (version 9 or above) is required to play this audio clip. Download the latest version here. You also need to have JavaScript enabled in your browser.
Willie singing a song about Muddy Waters called Hoochie Coochie Man
Audio clip: Adobe Flash Player (version 9 or above) is required to play this audio clip. Download the latest version here. You also need to have JavaScript enabled in your browser.
Willie performing Blue With A Feelin
Audio clip: Adobe Flash Player (version 9 or above) is required to play this audio clip. Download the latest version here. You also need to have JavaScript enabled in your browser.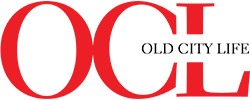 Willie Green
On October 15th, 1935, or there abouts, a baby boy was born in a rural Alabama sharecropper's cabin. His mother Mattie and father Willie Green Sr. named him Willie Grant Green. The Grant comes from the famous Union general. Willie doesn't know the name of the little farm hamlet, only that it was near the city of Montgomery. He doesn't have any family photos or even a birth certificate. Only that his family were sharecroppers and travelling migrant workers. He was lucky to go school for a of couple years, but was soon pulled from the 4th grade to start working in the fields, picking everything from peanuts to potatoes. Travelling around the southeast in the back of a truck, field to field, farm to farm, he picked vegetables and fruits through his teenage years and into his twenties. By then he had left the family following the crop harvest north as far as Maine, he met a girl there, a local farmer's daughter. He says he always wished he would have stayed, but time to head back south: more crops coming in the spring. His brother was called to Vietnam. Willie never saw him again.
While still at home as a teenager, Willie would sneak out at night, sometimes catching a ride on a passing freight into Montgomery to the juke joints. He wanted to hear the music, the BLUES music, from the greats like John Lee Hooker, Little Walter, Muddy Waters; all those cats getting home before sunrise to the welcome of a belt in the hands of Mama Mattie, who wasn't fond of the juke joint scene.
One day an old boy gave Willie a harp, and the rest is history. He continued his migrant worker job, with the harp in his back pocket, playing when he could, sitting in with anyone he could. In the 1960s Willie found his way to Florida, were some cousins lived in Pompano Beach. During this time he was called back to Alabama one time. Mama Mattie had passed away on the farm. This was the last time he saw the place and his only relatives there. Willie remembers he inherited her refrigerator, but had no way to haul it home on the Greyhound bus. Back in Florida he found new jobs like pipe laying, driving a pulp wood truck, laying cement roads; anything that made a little dough. Heven started learning to play some guitar to go with the harp. He got to sit in with some of the great blues players travelling through. Cash was king, no bank account needed…..
To continue reading more from this article in the publication, "Old City Life" about blues singer and performer Willie Green click here.