Mindy Simmons, Passerine, Grant Peeples, Frank Julian, Jordan Cherkinsky, Amy Carol Webb, Brian Smalley and Still Friends are the Friday and Saturday night headliners who will grace the Main Stage of the Will McLean Music Festival which runs March 11th, 12th, & 13th 2016 at the Sertoma Youth Ranch in Brooksville. The festival, in its 27th year, will feature more than 70 Florida acoustic musicians, with young performers to artists who have been with the festival since its inception.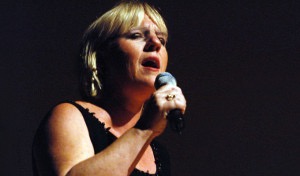 Mindy Simmons from Sarasota has been called the "Sarasota Songbird."  She is a consummate performer who brings a polished, professional show to festival stages, concert halls and other performance venues. Her quick wit and warm approach charms audiences and puts them in a relaxed frame of mind to sit back and be entertained. "Mindy Music" includes original songs as well as classic blues, jazz, and folk. Mindy also performs with Lisa Bohn, a duo of musical talent that provides awesomely blended two-part harmony and fun-filled camaraderie.
The band Passerine from Sarasota features a distinctive sound combining 3 and 4-part vocal harmonies, the crisp rhythms of an acoustic guitar, the haunting voice of the dobro (resonator slide guitar), and the resonant lows of an acoustic bass. With this unusual arrangement of voices and instruments, Passerine offers a fresh take on traditional folk and bluegrass music as well as a repertoire of original songs that range from sweet ballads to the edgier side of contemporary Americana.
Grant Peeples is from Sopchoppy, FL.  His style of music has been described as "Leftneck" folk.  A voice that No Depression said "sounds like a '57 Chevy with glass mufflers" and lyrics that 3rd Coast Music Magazine calls "unusually literate…unusually honest" and a self-proclaimed style of "leftneck".  Peeples, a self-described  "vegetarian that  watches NASCAR and a tree-hugger with a gun below the seat," is known for his axe-sharp socio-political tunes, raucous humor and heart-gigging ballads.  In 2014 he was the recipient of the Focus Foundation Award for Creative Excellence, which cited the "humor, compassion and wisdom of his songs," as well as their "unflinching social insight and cultural acuity."
Julian/Cherkinsky is a new collaboration between Jordan Cherkinsky and Frank Julian. Jordan Cherkinsky who lives in Coral Springs hails from the Detroit area, but his musical influence is taken from Gram Parsons, Clarence White, Townes Van Zandt, Roger McGuinn, Chris Hillman, Tony Rice, Gillian Welch, and others. He has been playing guitar and mandolin for almost 52 years, performing with a variety of Florida folk artists at venues across the state. Frank Julian, who lives in New Port Richey, is originally from upstate New York.  Julian has also appeared at Folk Festivals and various venues throughout the state of Florida. Frank's award winning lyrical talents, his wonderful vocals, and rhythm guitar playing coupled with Jordan's melodic maneuverings and elaborate finger-stylings create a unique musical energy that is quickly garnering acclaim in the Americana scene. Frank and Jordan have written a surprisingly eclectic mix of songs that are gaining attention across the spectrum of the genre. Two of their songs just finished in eighth and tenth places in the Will McLean Best New Florida Song Contest.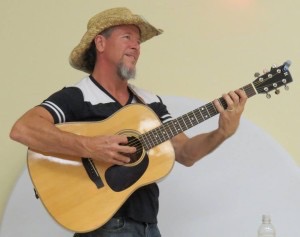 Brian Smalley's songs borrow from folksy flat-pick guitar and new-grass.  He also demonstrates a touch of new-age acoustic music. He sings with a soulful, earthy, yet energetic voice and his live performances tend to be just that: Lively!
Amy Carol Webb from Miami Springs has been defined as a "beloved song weaver." She is passionate, powerful, and poignant. She's the girl next door and no ordinary woman. Born and reared in Oklahoma, Amy traces her heritage back to Native Americans through her Great-Grandmother who settled Oklahoma when it was still a territory. Amy's music reflects the same pioneering spirit, tenacity, integrity, and never-quit grit. Her joy is infectious, her courage inspiring, her songs gifts of literate, humorous, and often profound poems of one woman's remarkable journey from precious child, to woman, to mother, to "Songweaver."
"Still Friends" features former members of the celebrated group Steve Blackwell and Friends from Southwest Florida.  The group performs original acoustic music with a unique and memorable delivery.  Combining strong songwriting with elements of folk, rock, bluegrass, jazz, and soul music.   Still Friends is a favorite of audiences throughout Florida.  Band members include Reed Coffey on lead guitar, banjo, bass and vocals; Japhy Blackwell on saxophone and vocals; Carrie Blackwell Hussey on vocals and percussion and Tiffiny Coffey on vocals and guitar.  Their influences include the Wood Brothers, Scott Jacobs, Frank Desguin, Wampus, Lawton Chiles, Stetson Kennedy, Bone Mizell, Totch Brown, Townes Van Zandt, Buddy Miller, Indigo Girls, Steve Earle and Donna the Buffalo.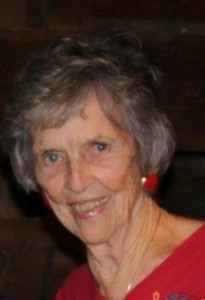 This year the Will McLean Festival is honoring Margaret Longhill, from Dunnellon, FL, who has been the gentle, guiding hand and inspiration for hundreds of musicians who have found their voices for Florida. Since she first met Will McLean (1919-1990), the first folk artist inducted into the Florida Artists Hall of Fame, she has continued to keep the flame burning of Will's desire to "Save Florida Through Music."
"Music is a magical way to teach the value of our blessed, flowered land," says Longhill. Whether it's her support for the young performers or the annual 'Best New Florida Song Contest,' Longhill possesses the ability to nourish and encourage songwriters across the state simply with her incredulous smile and engaging enthusiasm. As a result, the library of songs about this "Land of Flowers" continues to grow.
"I'd like to be known as a lover of Florida and promoter of music, especially about Florida. And I was a convert because I'm from Tennessee and I love Tennessee too, but you know, when you live in Florida you just adopt Florida," says Longhill.
The presentation will include a live interview with Longhill on stage interspersed with performances by three former "Best New Florida Song Contest" winners as well as a song by two young performers who represent Longhill's passion for supporting the musical talent of youth at the festival. The presentation gets underway at 8:00 p.m. Saturday night, March 12th on the Magnolia Stage followed by performances from musicians Brian Smalley at 8:45 p.m., Amy Carol Webb at 9:30 p.m., and Still Friends at 10:00 p.m. The complete schedule of performers for the three-day festival is available at www.willmclean.com.
The weekend event kicks off Friday, March 11th at noon with musical performances at four covered stage areas plus a variety of workshops. Winners of the Best New Florida Song Contest will be featured on the Magnolia Stage on Saturday, March 12th at noon. This year's winner is Lauren Heintz from Winter Park, FL with a song called, "Florida Born and Bred." The 2nd place finishers are Paul Garfinkel from Jacksonville and Pete Price from Ozello, FL with, "Florida Rain." The 3rd place finisher is Ray Sealey from Quebec, Canada with his song, "The Turpentine."
This year there will be a battle of the bands by the young performers on Sunday. The young musicians will also showcase their talents throughout the weekend on the Shooting Star Stage and Azalea Stages.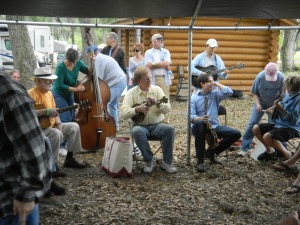 Festivalgoers can also participate in a variety of workshops throughout the weekend set in the shade of the towering oaks. Workshop sessions include fingerstyle, flatpick and slide guitar, banjo, fiddle, flute, harmonica, autoharp, dulcimer, mandolin, yodeling, harmony singing, percussion, a gospel sing, and songwriting. It is an excellent chance to pick up pointers regardless of your level of expertise.
The Will McLean Music Festival features outstanding original arts and crafts and a variety of delicious food.
Attendees may camp alongside performers for the weekend, or come for the day. Pets are welcome (on leashes). Bring your chairs for a one of kind experience of fun and entertainment. There will also be activities for children.
Sertoma Youth Ranch is located at 85 Myers Road, Brooksville, FL 34602. Weekend admission is $40 at the gate. Children under 12 are free. Daily admissions are $20 (Friday), $25 (Saturday) and $15 (Sunday). For information about camping and all aspects of the Will McLean Music Festival, visit www.willmclean.com. Also, "Like" the festival on Facebook to receive the latest Festival updates!