See the special video presentations of the tribute to Margaret Longhill below the text which were produced by Gail Carson and Paul Garfinkel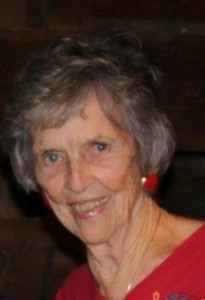 The 27th annual Will McLean Music Festival at the Sertoma Youth Ranch near Brooksville honored Margaret Longhill on March 12th. Longhill has been the gentle, guiding hand and inspiration for hundreds of musicians who have found their voices for Florida.
Since she first met Will McLean (1919-1990), the first folk artist inducted into the Florida Artists Hall of Fame, she has continued to keep the flame burning of Will's desire to "Save Florida Through Music."
"Music is a magical way to teach the value of our blessed, flowered land," says Longhill.
Whether it's her support for the young performers or the annual 'Best New Florida Song Contest,' Longhill, the Will McLean Foundation President Emeritus, possesses the ability to nourish and encourage songwriters across the state simply with her incredulous smile and engaging enthusiasm.  As a result, the library of songs about this "Land of Flowers" continues to grow.
"I'd like to be known as a lover of Florida and promoter of music, especially about Florida.  And I was a convert because I'm from Tennessee and I love Tennessee too, but you know, when you live in Florida you just adopt Florida," says Longhill.
The presentation on Saturday night, March 12th, included a live interview with Longhill on stage by Donna Green-Townsend interspersed with performances by three former "Best New Florida Song Contest" winners.
Ken Skeen and Leigh Skeens performed the song that won the very first contest called, "The Empty Chair."  Ken not only won first place during the very first song contest in 1992, but also won second place and tied for third. He then worked for a number of years as the song contest coordinator.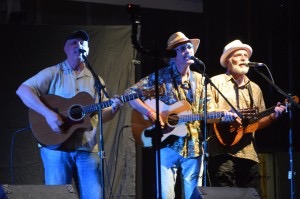 Mike Jurgensen, accompanied by Pete Price and Pete Hennings on guitar and bass performed Mike's winning song, "Music Drifts Along This River."  Mike has won the song contest three times and is now working as a judge for the annual competition.
Margaret recited Will McLean's poem, "My Soul Is a Hawk," accompanied by Wayne Martin on fiddle and Dennis Devine on guitar.  Amy Carol Webb, a past song contest winner, then performed a special song she wrote for Margaret's birthday a few years ago called, "Oh Margaret."  She was accompanied by Ron Litschauer on mandolin.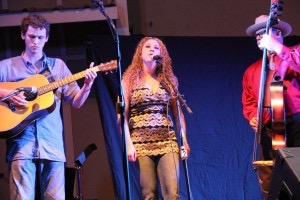 The tribute also included a Will McLean song, Macclenny Farewell, performed by two young performers, Jessie and Lee Townsend, who represent Longhill's passion for supporting the musical talent of youth at the festival.  Jessie and Lee were accompanied by David McBrady on bass.
A very special thank you to all the folks behind the scenes who made the presentation possible including Ron and Bari Litschauer, Lynn Wodjenski and countless others who helped to set up the living room scene and lights and who made the presentation run smoothly.
Here are the videos of the special tribute to Margaret Longhill produced by Gail Carson and Paul Garfinkel.  The first video was produced by Gail:
 Paul Garfinkel's six segments on the Tribute to Margaret Longhill from Saturday, March 12, 2016 show a wider perspective on the special evening:
Part One:
Part Two:
Part Three:
Part Four:
Part Five:
Part Six:
Gail Carson also produced another video for Margaret to thank her for all she has done to promote and to preserve Florida Folk Music. The video demonstrates, through a number of voices, the unforgettable impact Margaret Longhill has had on so many songwriters and performers, especially young performers.